Design Me A Killer Classified Ad Guaranteed To Attract Pools of Applicants!



The average 32 year old has worked for nine different companies
Speaking and Workshops
Hire Casey Reynolds, America's # 1 Employee Expert to hold Workshops at your company or Speak at your event.
Workshops
A wise business owner and manager realizes that their business boils down to only 2 things: Customers and Employees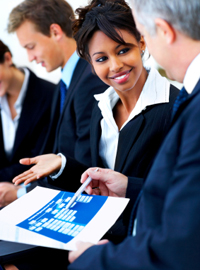 You can't service customers well without employing outstanding people


Let Casey Reynolds teach your key managers and staff the hidden secrets to successfully hire and retain winning employees


Casey will zero in on the topics that are challenging your organization:
How to Attract Winning Applicants
How to Hire Superstar Employees
How to successfully Manage your employees
How to Retain your employees for a lifetime
Choose any one of these workshops or schedule All 4 and save


For more information on workshops and pricing:
E-mail: customerservice@profitableemployeesolutions.com
Call Toll-Free: 1-888-845-2560




Casey Reynolds
America's # 1 Employee Expert
With over 20 years experience in successfully Hiring and retaining hundreds of employees Casey has:
Grown his service company to the largest in the city of Pittsburgh, PA boasting 4000 Customers and 4 locations
Acquired millions of dollars in real estate
Joined the ranks of millionaires
Developed an auto-pilot system that allows him to manage all of his many businesses out of the comfort of his home office wearing only a T-shirt and shorts
And he's done all of this by Hiring and Retaining Hundreds of outstanding employees...
And if he can do it – So Can You!!!!!!!
Because Casey has experienced every employee Problem there is from...
Hiring the wrong people
Bad employee attitudes
Petty work-place drama
Lawsuits
High employee turnover
And lots more
He leads his audience with a practical straight-forward mix of conviction and compassion.
Casey will show you how to:
Execute an employee advertising program that generates hundreds of qualified applicants
Hire the right person through personality profiling
Explode your growth by hiring competent managers
Develop pay plans with built-in pain inflictors
Eliminate managing by crisis
Manage the behavior style – not the person
Increase your employees productivity
See employees as investments not problems
Stop the revolving door of high employee turnover
Be a master and not a slave to your business
Run your entire company using only 1 report
Place your business on auto-pilot through systems
Save years of time, frustration and sleepless nights
Hire your way to success and freedom
Book Casey Reynolds for your next workshop or company event
For more information on booking Casey and pricing
E-mail: customerservice@profitableemployeesolutions.com
Call Toll-Free: 1-888-845-2560

View This Speaker Sheet as a PDF